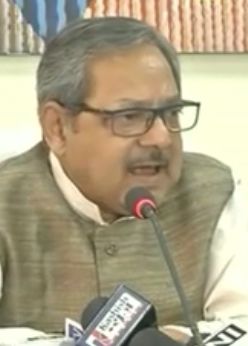 Over 500 students were expelled from high school in Patna, Bihar, India, over a two day period for cheating on their
class ten board exams
. The results of the tests determine high school graduation and are often also used for college admission. A photograph taken during one exam session showed
friends and family members outside the windows, ready to pass notes to test-takers
. Education minister PK Shahi says it is impossible to conduct fair exam without the cooperation of parents.
He appealed to parents to not indulge in such practices but said reports of cheating in exams were common in all parts of the country, not just Bihar, adding that chief secretary Anjani Kumar Singh and police chief PK Thakur had been asked to further tighten arrangements.

Around 1.43 million students are appearing for the class 10 state board examinations this year at 1,217 centres, many of which are allotted a large number of students without commensurate infrastructure to accommodate them. The school-leaving examinations are marked by violence and wide-spread use of unfair means that include parents and friends writing answers for examinees, often guarded by armed men.
In addition to the expulsions, seven parents were arrested for helping their children cheat on the test.