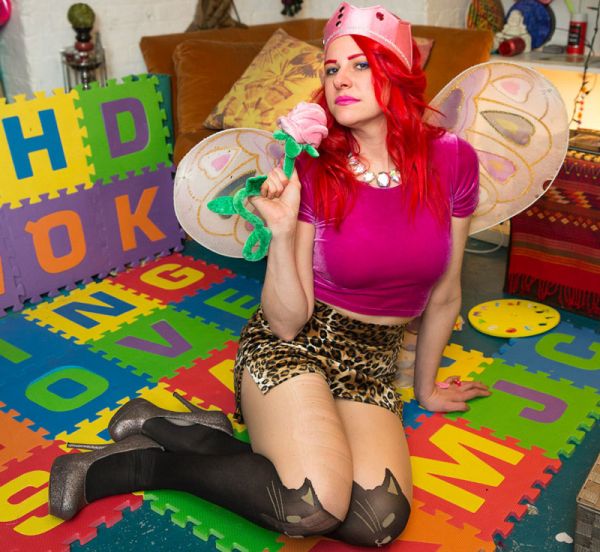 When we were in preschool, we were in an enchanted paradise and we didn't even know it. It was a simple, joyful life back then: finger painting, crayons, Play-Doh, crafts, storytime, snacktime, and naptime. You can experience it again at
Preschool Mastermind
, a preschool for adults in New York City. It's a project founded by
Michelle Joni
, who is pictured above.
ABC News
reports:
"I realized all the implications of what we learn in preschool," said founder Michelle Joni, who said she went to school for childhood education and always wanted to be a preschool teacher. "People come here and get in touch with their inner child. It's magical."
"One person's here because they want to learn not to be so serious," she said. "Another's here to learn to be more confident." But some are there just to have fun. […]
Next week there's a field trip. Then the last week of class is "parent day" when the students bring two adults of their choice to class. One woman is actually bringing her parents.