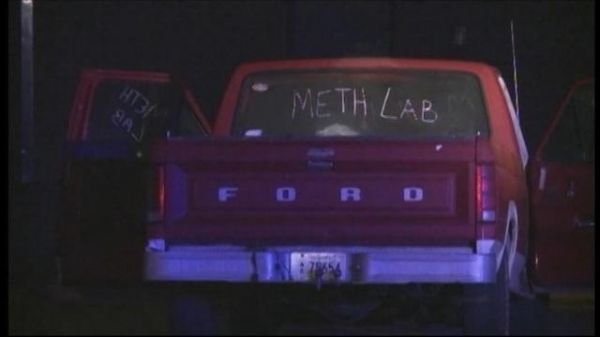 When I first saw this picture, I assumed someone in the neighborhood who had suspicions wrote this on a parked truck. But according to WBIR, this truck was stopped by police in Memphis. Someone was actually driving it with "METH LAB" written on the windows!
After being stopped for a license plate violation early Friday morning, the driver was arrested for outstanding warrants and other meth-related charges.
The meth cooker in the truck was removed by a hazmat crew.
More